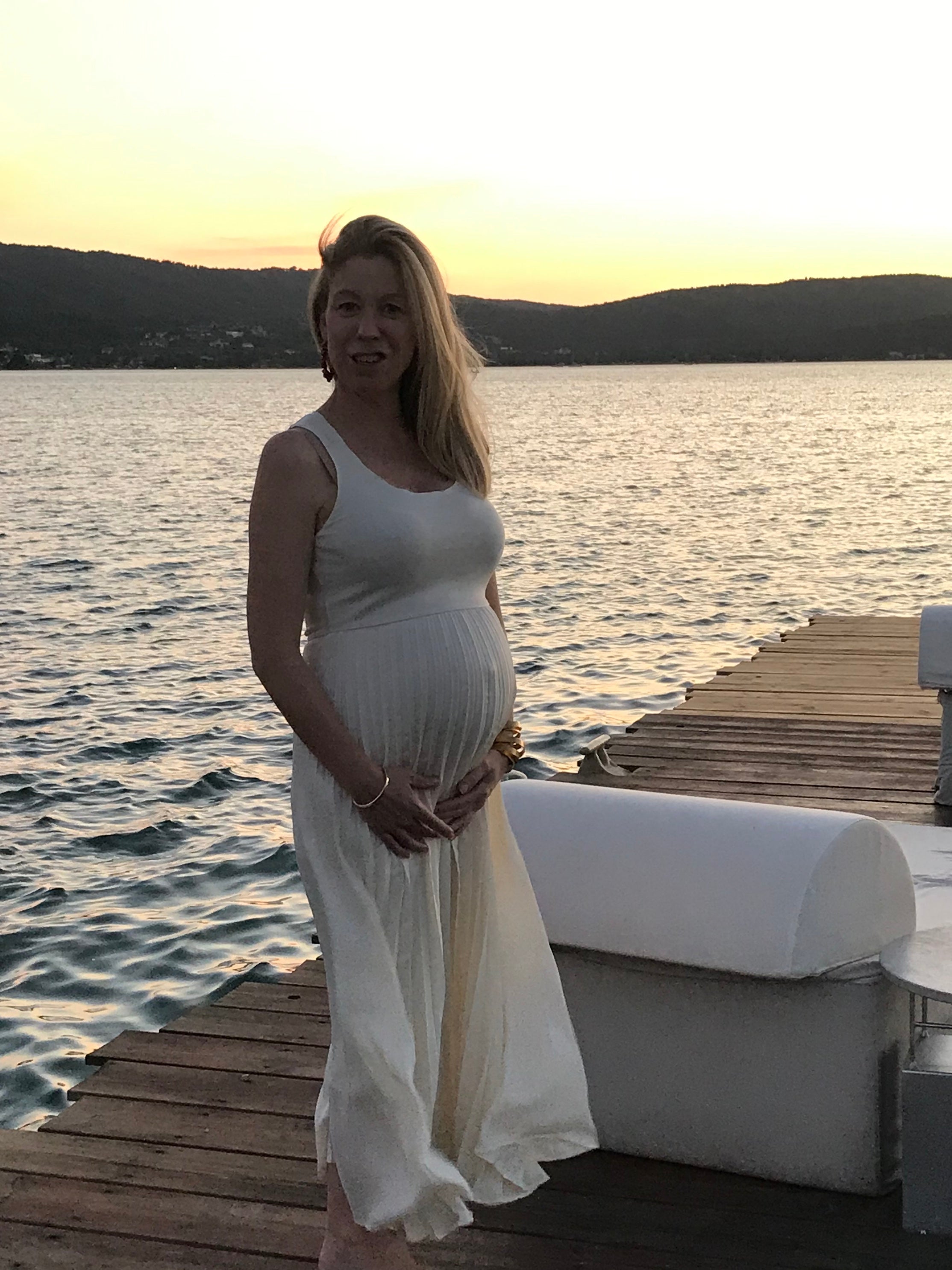 REDEFINING MODERN MOTHERHOOD
Beautiful designs
CARI Collection is a new contemporary luxe brand born out of a desire for something a little more elevated for the motherhood years. Founded by Sue Carter, a former journalist and mother of two young children, her vision is to create a range of versatile bump and breastfeeding friendly styles in beautiful luxurious fabrics that will take you from bump to baby… and bump again. 
From Ireland, Sue spent over a decade working as a lifestyle and features journalist, first in The Irish Times and then for numerous publicationsin London. "My passion for fashion and style emerged young, I was happiest in my mother's closet dressing up in her clothes and shoes. However, it was when I moved into Public Relations and begun specialising in personal branding that I saw first-hand how personal appearance impacts on confidence.
"I struggled with the style options when pregnant, mostly with the throw-away quality of the clothes, but it was nothing compared to how frustrated I felt when breastfeeding – I felt I looked 'frumpy' at the same time as I was trying to figure out the new mum thing. That was my starting point with CARI.
"Modern motherhood is an evolving chapter, rather than just designing for a maternity fit or breastfeeding access, I wanted to design for a new chapter in life that requires a unique approach to dressing and help solve the issue 'how do I stay stylish?'.
CARI's signature style is contemporary easy-to-wear pieces, feminine shapes and luxury fabrics – a wardrobe that keeps you looking and feeling beautiful whatever stage you are at.
The name CARI, pronounced 'carry', is a celebration of how we carry our little ones with us forever on both a physical and emotional journey into motherhood, always evolving while also trying to hold on to who we are too.
CARI is a brand that celebrates a new generation of modern mothers who want to stay stylish through these bump, baby and toddler years. I hope there's something in the collection that makes you feel dressed to take on the world."
Sue, CARI founder xoxo
Design Ethos
Smart design is at the core of what we offer. We are not just designing clothes for a woman's changing body, but for a lifestyle and journey. We are all about flattering the pregnant shape, and accommodating all the weird (and wonderful) changes happening to your body – bloating, overheating, skin sensitivity, back pain and emotional rollercoasters.
Postpartum, it's not just designing for easy breastfeeding access but for a daily routine that involves a little baby, a little mess and a little overwhelm – milk posseting, vomiting, nappy accidents, and a beautiful newborn sleeping on you for hours...
We want to take the worry out of looking good. Our standards are high, using beautiful quality Italian luxury fabrics that offer stretch, support and comfort, in breathable and lightweight qualities - but also add a little statement style.
The unique physical challenges of pregnancy and new motherhood are many and we are trying to account for it all to make your experience more enjoyable.
How We Work
Made in London: our range is designed and produced using small businesses like ours, and is tested and modelled by pregnant women.
An ethical, sustainable and slow fashion brand: we produce in smaller quantities, ensuring the quality of the design and fabrics, on a flexible basis to meet customer demand. We avoid waste, we pay people fairly and we want to support other female entrepreneurs and the UK fashion manufacturing sector and talent – that's all part of the CARI brand.
As a small new brand, customer feedback is really important to us, we are obsessed with sourcing the right fabrics and creating the 'perfect fit' and will continue to evolve the products. Tell us what you like – and share the love.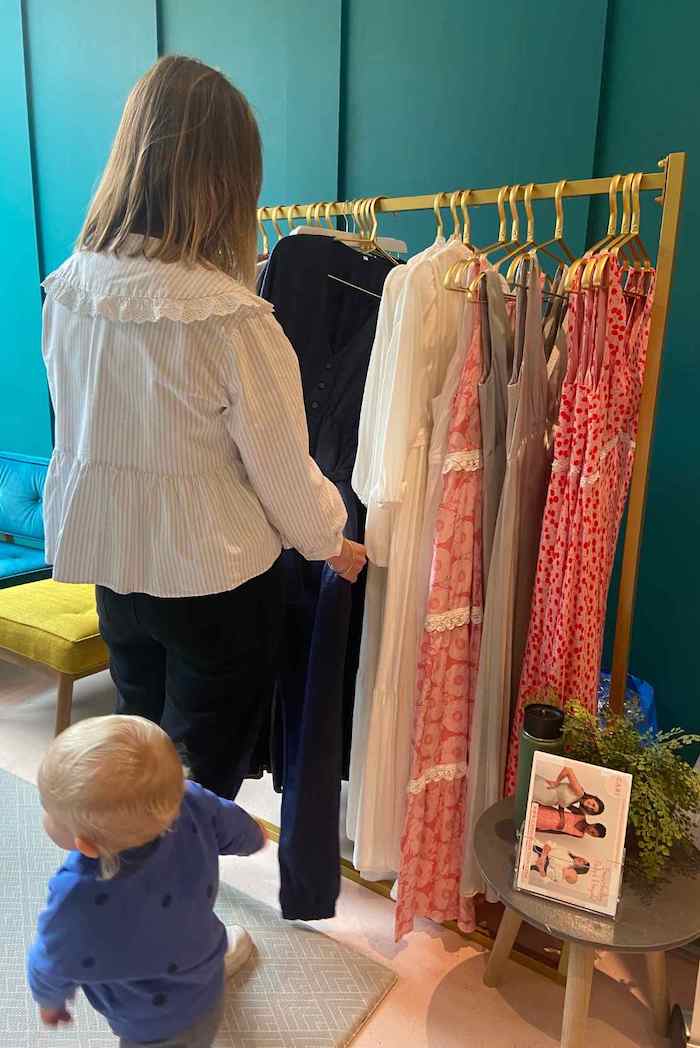 How We Want To Grow
We are just starting out on this journey, and as we grow we add more pieces to the collections every season and offer the bestsellers in more colours and fabrics.
We are an online platform, going directly to the customer, and our model is to do revolving pop-up stores in different locations to bring the brand to customers. 
Thanks for being part of our journey!